FREE and cute shuttle Buses for tourists in Tokyo Panda Bus (パンダバス)
Published: 16th September 2016 12h30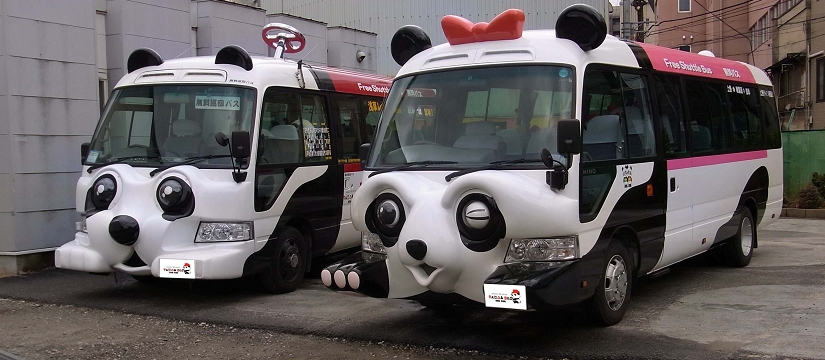 Girl and boy Panda Bus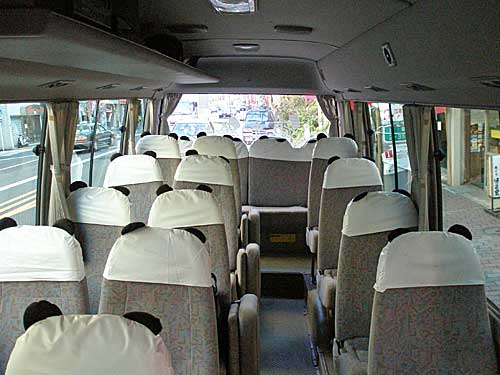 Inside the bus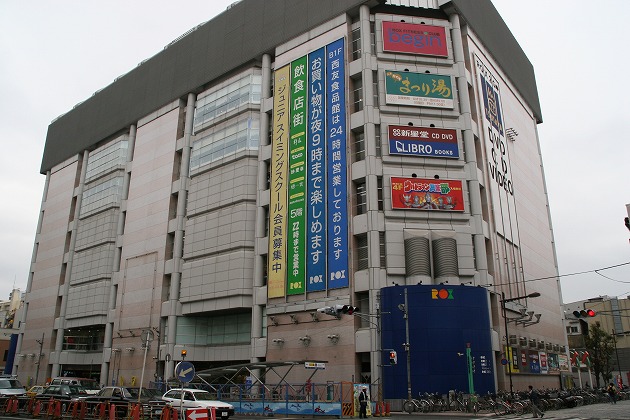 ROX building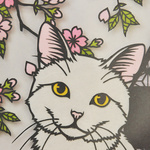 Tourist attraction, Foreigner Discount & Service
Privilege for foreigners: Free Ride around Asakusa
Tokyo, Taito, Asakusa
Panda Bus Asakusa (パンダバス)
090-8078-170
http://www.pandabus.net/
Asakusa line (Asakusa station)
東京都台東区浅草1丁目13-4
I would like to introduce you the Panda Bus (パンダバス).
If you plan to visit Asakusa (浅草) and don't want to walk a lot, I suggest you to use either the girl or boy Panda bus.
Why ? Because it is FREE and cute at the same time. When you get on, all seats are their own ears.
I think you will appreciate to have a good overview of Asakusa and (around) as well as a good mean to reach Tokyo Sky tree.
So to find this bus you need to reach "Asakusa Tsukuba Express station" in front of the Sensoji temple (浅草寺) or go to the ROX building (see picture 3), which is the initial stop. All Panda bus stops have an icon where it is marked Asakusa Pandabus in japanese.
Check out the official website (only in Japanese) to discover the schedule time and the map.
If you need help in japanese, let me know and I will help you to figure it out.
about 7 years
PAGE TOP