Is anyone going to Aurora's concert at Toyosu Pit, Tokyo 02/17?
Published: 05th December 2022 17h21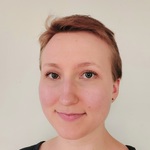 Event (Travel/Party/Etc..)
Tokyo

I'm planning on going to Aurora's concert, and am wondering if anyone else is going.
This is a long shot, but is anyone driving there from Shizuoka pref. (or passing through?) I'd love to hitch a ride and help pay, but that's a one-in-a-million chance esp. because I have work so it has to be within a specific time frame as well.
Otherwise, I just think it'd be cool to know who else is going!
10 months
PAGE TOP